Although this vehicle is rated at 26 passengers under USDOT regulations, we reserve the right to limit the passenger capacity. We suggest the recommended capacity is 20 Adults, 22 Prom Students, and 26 for Families with Children.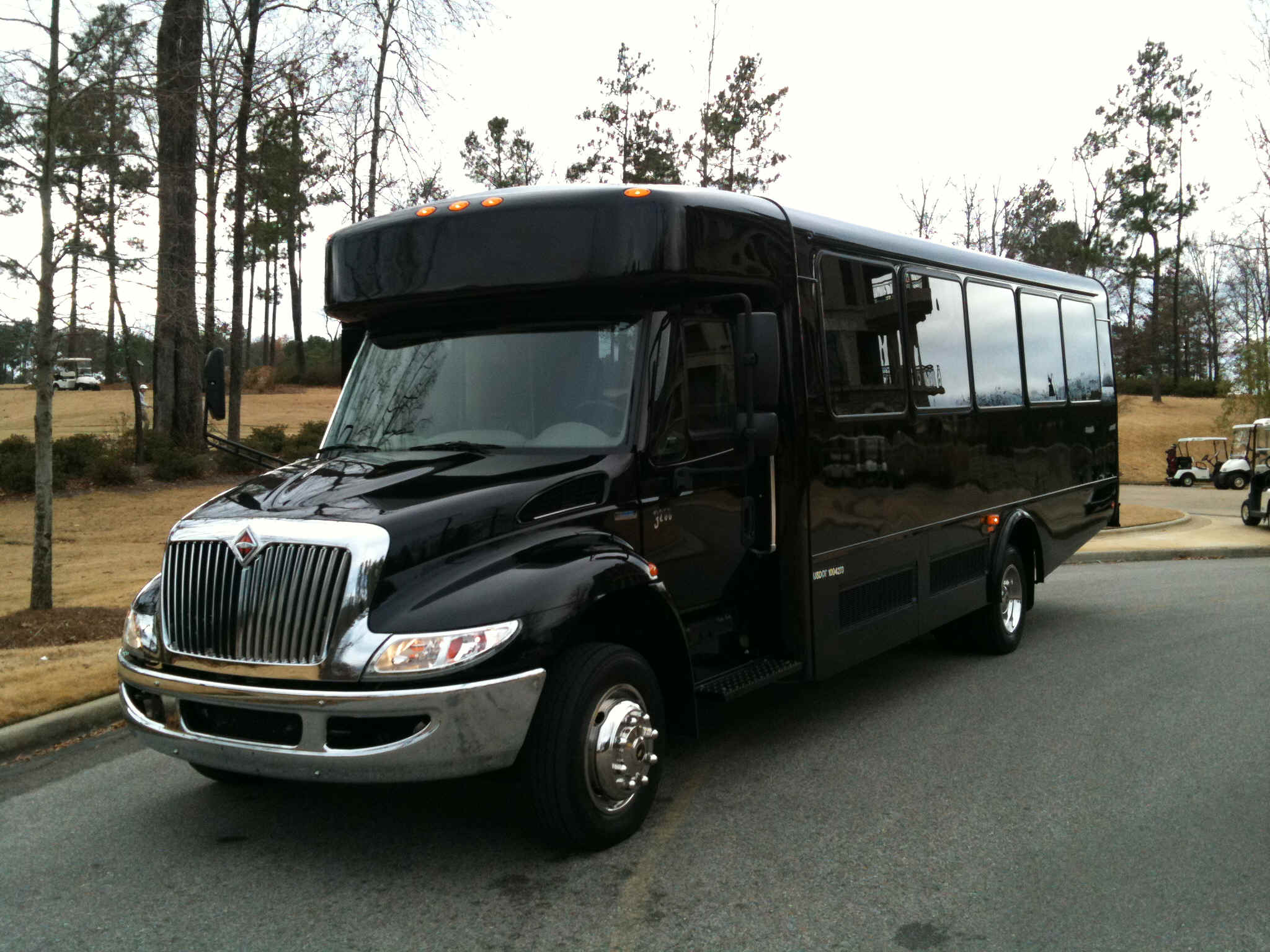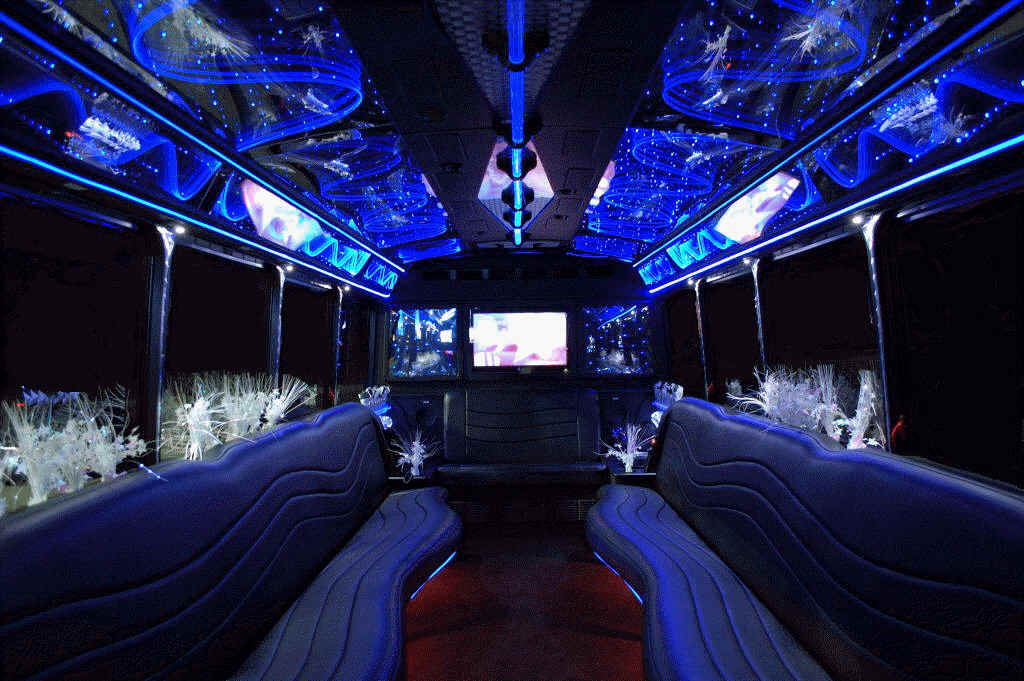 Two insulated built in ice chests are located in the rear for your soft drinks and bottled water. A luggage compartment is located in the rear of the vehicle and is separated from the passenger compartment with a safety wall. Large panoramic windows are perfect for unobstructed views. Two Carrier Air Conditioning systems operate independently from each other. In the event of a failure of one, the other keeps working. Also, two units more evenly distribute the cool air.
Perimeter seating allows for easy movement in and our of the vehicle.
For corporate functions, the social atmosphere is perfect for business meetings. Easy access is ideal for corporate functions. For Golf and other events, the rear luggage is perfect for your clubs and other equipment for your function.
A removable clothes rack is available for wedding dresses or gowns. Large screen LED TV's are available with a wireless PA System for your group to review company presentations while in route to your meeting.
We also offer Bluetooth connectivity for your smart phone. The pairing with your smartphone is required before the vehicle is set in motion. Pandora is also an available option with your smart phone.